AST collaborates with clients to integrate their missions and promote the innovative use of science and technology. We offer a team of experts in the subject matter and proven best practices for managing innovation and technology transfer, selection, implementation and application.
How we provide value
AST provides a wide range of value-added services to clients, alongside our team of applied science and technology experts. We use proven best practices to innovate, including matching technology to specific needs, transferring technology across organizations, and implementing advanced applications. Our refined solutions deliver personalized and effective services that yield real and precise results.
TYPICAL ELEMENTS OF OUR APPLIED SCIENCE & TECHNOLOGY CAPABILITIES:
Subject Matter Expertise/Applied Experience in:
– Energy
– Environment
– Emerging Advanced Technology
Science, Engineering and Technical Assistance
Systems Engineering and Technical Assistance
Research and Development
Prototyping and Piloting
Marketing Analysis and Technology Transfer
Techno-Economic Analysis, Scoping Studies and Requirements Documentation
"This contractor has a history of proactive and cooperative behavior, customer satisfaction, timely submission of deliverables and management personnel."
—DOE Customer
"This contractor has a history of proactive and cooperative behavior, customer satisfaction, timely submission of deliverables and management personnel."
—DOE Customer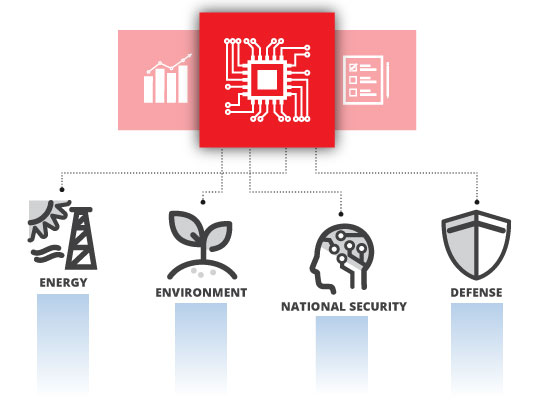 To whom we provide the value of Applied Science & Technology: