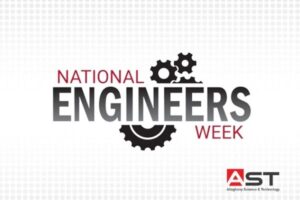 AST is celebrating all the hardworking engineers that make up #TeamAST. Our world class team of engineers are the problem solvers offering support to organizations like the Department of Energy (DOE) and Department of Defense (DOD).
Our clients continuously look to our engineers for creative, innovative and affordable solutions – and these solutions EMPOWER, deliver and outperform our competition!
AST is
#EMPOWERED
because of our awesome Engineers!