Team AST is at it again!
It has been a great week at the Waste Management Conference in Phoenix, Arizon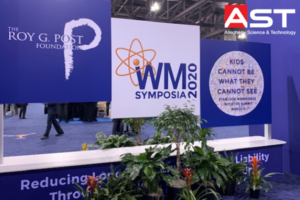 a. AST CEO, Arria Hines was amongst those who attended.
The Waste Management Conference is the world's largest conference addressing the issues of radioactive waste management and disposal. This year's focus was: 'Reducing Long-Term Environmental Liability Through Efficient, Effective Clean-up.'
Arria also had the opportunity to meet up with AST Consultant and former Associate Deputy Assistant Secretary for the Office of International Nuclear Energy Policy and Cooperation (NE‐6), Alan Brownstein.
Alan is currently providing assistance to NE‐6; specializing in bilateral and multilateral engagement and was a presenter at the Waste Management Symposium.
Great job Alan!
#WM2020 #WasteManagement