Meet Howard Bugg, Technical Energy Information Analyst with AST for over two years. Howard cu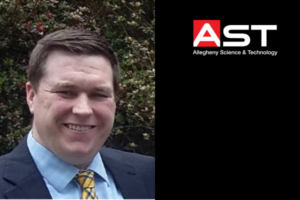 rrently provides technical support for the National Energy Technology Laboratory (NETL's) Coal (Flexible, Innovative, Resilient, Small Transformative) FIRST contract, which is focused on examining the configurations, equipment features, performance characteristics, and cost implications of future coal power plant designs to ensure compatibility and commercial viability as part of a rapidly changing/evolving electric grid.
For Howard, what excites him about AST is the flexibility to operate in a number of different roles and utilize a number of different skill sets, including developing engineering-based technical solutions, report/technical writing, and proposal generation. Howard also recognizes the importance and difficulties addressing the technical and policy issues inherent in the nation's desire to develop clean, efficient, and diverse energy resources. Being able to contribute to solutions in this exciting space while working with intelligent and highly capable staff as part of a truly West Virginia-based company is a special opportunity.
Howard resides in Morgantown, WV and has been married to his wife Victoria for seven years and they have two children, Frankie and Violet. Howard's love of WV (especially WVU football) started early and can be attributed to his father who worked as a coal miner to put himself through college. After his father earned a degree in Mining Engineering at WVU he was hired by an oil and gas company and moved to the southern part of the United States. His father's work ethic and passion for solutions-focused engineering approaches to problems rubbed off on Howard and his sisters. His example is the primary reason that he and his older and younger sister all earned engineering degrees from WVU. Howard has a third sister that earned a degree in accounting at Maryland, but he gives her a pass on that! (Go Mountaineers!)