Dean has over 40 years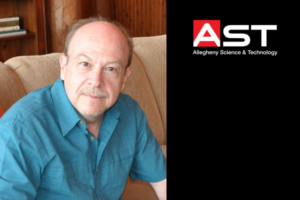 of program and project management experience ranging from coal preparation and chemical plant design and construction to nearly 30 years of Department of Energy (DOE) support experience in environmental management, research and development, information technology, and Office of Nuclear Energy (NE) support.
Dean has been responsible for day-to-day management and operation of AST's Idaho Falls Office starting as Director in April 2011 to his current position as Associate Vice President. During that time, he has been responsible for three iterations of the DOE-NE Program/Project Management and Integration Services (PMIS) contract which began supporting 4 programs valued at $10M to the current contract supporting 34 programs and subprograms valued at $50M. The success of these contracts has been accomplished by having an extraordinary team that has become an integral and much relied upon part of DOE-NE.
Dean grew up in Pittsburgh, and moved to Ann Arbor where he was responsible for overseeing the design, engineering, construction and commissioning of several large-scale coal processing facilities in Illinois, Southern Ohio, Washington, West Virginia, and Great Britain. From there he moved to Cleveland and then to Idaho where he's lived for nearly 30 years (and was probably the last place he thought he'd end up).
Dean believes strongly in promoting the importance of sound Project Management practices, and played a significant role in supporting the Eastern Idaho Chapter of the Project Management Institute (PMI) as either a chapter officer or active member; he's been a certified Project Management Professional (PMP) since 1996.
Dean states that since starting with AST he's always been impressed by the level of integrity and focus on quality expressed by AST Leadership and the exemplary support provided by the Finance/Accounting, Contracts and HR groups.
Dean's other interests are automobiles – mainly high-performance vehicles – and comic books. He and his wife actually own a comic book store in Idaho Falls (…which is a whole other story). Dean is a huge Batman fan and was delighted to see Pittsburgh featured heavily in 'The Dark Knight Rises' especially the chase scene filmed where he used to wait for the Bus home for many years. He is also an extremely talented artist and originally started out pursuing a career in commercial art.