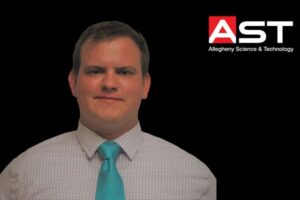 Meet Jack Brandon! Jack works onsite for AST's DoD customers in Washington, DC and has been with AST for a year.
Jack works for the Office of Energy Initiatives (OEI) and the Office of Energy Assurance (OEA). The OEI, under the Assistant Secretary of the Army for Installations, Energy and Environment, serves as the Army's central program management office for the development, implementation, and oversight of privately financed, large-scale, energy projects focused on enhancing energy resilience on Army installations. OEA, operating as the Air Force's Energy Storefront, partners with defense and federal agencies, industry and communities to develop innovative, technology-neutral solutions that defend against cyber, natural, and physical challenges.
Jack is an Electrical Engineer with his Professional Engineering (PE) license and North American Board of Certified Energy Practitioners (NABCEP) certification. He has a background in solar photovoltaics system implementation operating in remote or secure areas and on the utility, industrial, and commercial scales. He also has experience with utility scale electrical generation and low voltage distribution. This hands-on experience provides valuable insight to his clients by identifying potential pitfalls in energy projects early and helping to identify solutions before they can impact projects negatively.
For Jack, the best part of his job is working with a diverse group of people in an attempt to make our world safer and more resilient, while respecting the fact that it also needs to be economically implemented. Everyone wants to make the world better through the lens they see it and if we all work together openly, we can achieve everyone's goals as a team, here we are empowered to move that vision forward!
In his personal life Jack enjoys cooking, hiking, sailing, and reading. He likes trying new things, going new places, and experiencing different cultures.
Great job Jack! Thank you for all your hard work!