As 2021 draws to a close, AST would like to wish our hardworking employees and loyal customers a safe and joyous holiday season.  It was another strange and challenging year, but it was still a year that allowed us to grow as a company and to continue to #EMPOWER and fulfill our customer's mission.
2021 was a wonderful year and we couldn't have made so much progress without our dedicated team and our beloved customers. Thank you for providing us with the opportunity to grow and the trust you place in AST!
AST #EMPOWERED by Leadership Team Promotions & Additions
AST named Brandon Lesher Chief Financial Officer (CFO). Brandon has over twelve years of experience and oversees the financial operations and activities of AST. Utilizing his leadership and management skills, he also serves as the Executive Lead for AST's Business Operations Support (BOS) Team.
AST named Dean Groetzinger Vice President. Dean joined AST in 2011 and has advanced progressively through key roles joining AST in 2011, Dean has concurrently served as the Director of Idaho Operations and Program Manager (PM) over multiple Program Management & Integration Services (PMIS) contract awards, which have provided specialized consulting services to the U.S. Department of Energy's Office of Nuclear Energy (NE) and Idaho Operations Office (DOE-ID).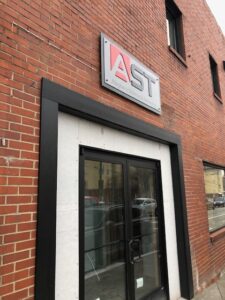 Also, AST welcomed Dr. Johnna Sholtis as its new Chief Technology Officer (CTO). Johnna has over 25 years of consulting experience related to technology development at the nexus of energy security and environmental mitigation solutions.
AST Opens Office in Morgantown, WV
AST has expanded and opened a new office in Morgantown, WV adjacent to University Avenue and Pleasants Street. AST's corporate headquarters remains in Bridgeport, WV; however, the new office in Morgantown will be vital as AST continues to grow.
AST in the Community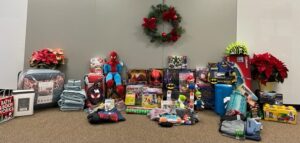 AST emphasizes and actively promotes a corporate culture that is family-oriented and encourages community giving. Through the year, AST provides numerous opportunities to support charitable organizations. Recently, members of Team AST raised over $1,200 for the Salvation Army's Angel Tree Program. In addition to the donations received from staff, AST matched what was raised by the team!
2022 and Beyond
As wonderful as 2021 has been to us at AST, we look forward to exciting things to come in 2022.
May the new year bring health, happiness, and prosperity to you and your loved ones!