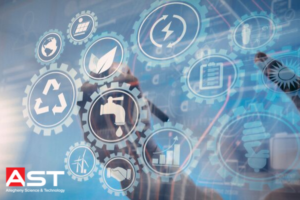 September 17, 2019
AST Awarded Subcontract Supporting U.S. Department of Energy's (DOE),
Office of Energy Efficiency and Renewable Energy (EERE)
BRIDGEPORT, W.Va. – Allegheny Science & Technology (AST), is proud to announce they have been awarded a subcontract from Boston Government Services (BGS) for Mission Oriented Technical Support (MOTS) services in support of the U.S. Department of Energy's (DOE), Office of Energy Efficiency and Renewable Energy (EERE).
"AST is honored to have been selected to continue our efforts to support EERE's mission to strengthen America's energy security, environmental quality and economic vitality", said Arria Hines, AST Chief Executive Officer. "We look forward to continue providing our experience and expertise in this critical mission by making a difference in the everyday lives of Americans by enhancing energy choices and quality of life."
Under the subcontract, AST will provide professional and engineering services across EERE's technology areas and offices such as: Energy Efficiency, Renewable Power, Transportation, Strategic Programs and Business Operations.
AST and BGS worked together in a Mentor/Protégé relationship to help deliver the nation's clean energy mission since 2018.