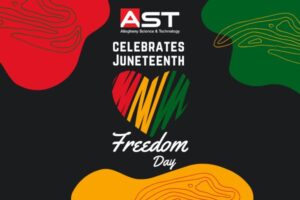 Today, we celebrate June 19th as both a federal holiday and a day of unification, hope, and progress.
At AST, we believe our diverse perspectives are our most valuable resource. While we don't have all the answers, one thing is certain: We stand with our African American/Black colleagues and their families and remain committed to our basic belief: We have no tolerance for racism or bias of any kind.
Today and every day, AST recognizes how vital diversity is in our workplace and how we must continue to place importance and value inclusion.
"NOBODY'S FREE UNTIL EVERYBODY'S FREE."