AST is proud to be a sponsor & partner for the WV GameChangers!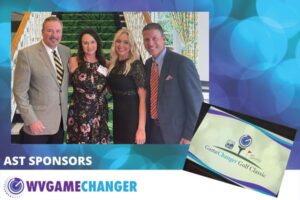 AST's CEO Arria Hines and Director of Public Relations Stephanie Pethtel attended the WV GameChanger event at the Greenbrier Resort.
Proceeds from this event, will be used to fund the GameChanger Student Powered Prevention Education Program in West Virginia's public and private Schools.
Ryan Leaf, former NFL player, MC'd the event and shared his testimony. Not a dry eye was in the place when Brad Paisley performed a handwritten song about opioid addictions and provided his remarks.
This was a magical event and we are proud to be partners with the WV GameChangers!