AST is proud to sponsor and volunteer at the West Virginia Science Bowl (WVSB). Co-sponsored by the U.S. Department of Energy's National Energy Technology Laboratory and WVU, this virtual event tests students' knowledge of math and science through a tournament-style academic competition style.
This virtual event kicks-off tomorrow with 22 high school and 11 middle school teams from across the states.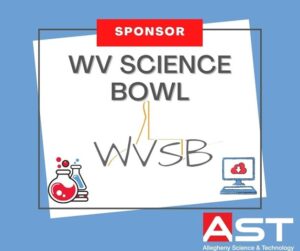 Good luck to all the participants!