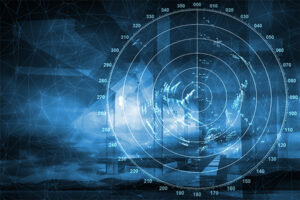 Bridgeport, W.Va. – Allegheny Science & Technology (AST), a woman-owned small business technology and energy solutions firm, is pleased to announce that it was selected as a prime contractor on the Department of Navy's SeaPort Next Generation (SeaPort-NxG) multiple award, indefinite delivery/indefinite quantity contract.
Seaport-NcG replaced SeaPort-e as the Navy's central contract vehicle for professional services during 2019 through 2029. All of the work under the SeaPort-NxG contract falls under two categories: Engineering support services and Program Management support services; which are further divided into 23 functional areas and will support CONUS and OCONUS DoD programs.
"This contract is a great opportunity to showcase our impressive team by utilizing our applied science and technology expertise to support the Department of Navy (DoN)", AST CEO Arria Hines said. "We also hope to support the government by applying our business and program management acumen which will more efficiently and effectively allow the DoN to execute their mission."
AST actively targeted registered potential subcontractor partners to assist the DoN in meeting its energy resilience and other operational goals through providing a comprehensive set of applied science & technology, mission assurance & support, and data & decision analytics capabilities.