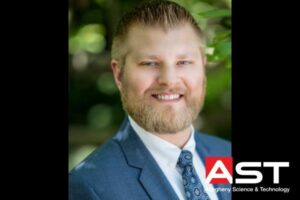 Meet Jake Mees, Senior Budget Financial Manager working with AST for over four years. Jake works on AST's Mission Oriented Technical Support (MOTS) Program supporting the U.S. Department of Energy's (DOE) Office of Energy Efficiency and Renewable Energy (EERE).
Jake works in Golden, Colorado at DOE's National Renewable Energy Laboratory (NREL). He supports the Operations Teams of the Solar Energy Technology Office (SETO) and Advanced Manufacturing Office (AMO) in the areas of budget planning & execution, financial controls & allotment distribution, information management requests/formulation, project management & financial reporting, and information systems management. He also has subject matter expertise in the federal budget process and several DOE proprietary IT systems such as: CPS, iPortal, EDC, STRIPES, PMC.
For Jake, the coolest thing about his position is helping clients improve their budget planning and execution processes, which in turn helps them advance their mission.
What Jake likes best about AST is the excellent service to its clients while always strongly advocating for its employees. "AST offers excellent work life balance, competitive compensation, flexible schedules, and opportunities for professional growth whenever possible. AST feels like family," he said. In his free time, Jake's top priority is spending quality time with his wife, Kim, and their two children, Lucas and Harrison. An avid sports enthusiast, he also enjoys ice hockey, snowboarding, camping, hiking, cooking at home and relaxing at the beach.