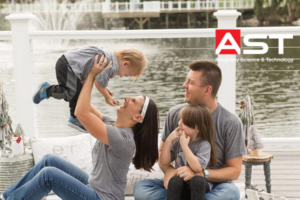 Meet David Yarwood, Senior Program Analyst with AST for over five years. David manages project planning, execution, monitoring and controlling, and closeout of research and development projects for the Department of Energy's (DOE) Office of Nuclear Energy (NE) and Office of Technology Transitions (OTT) through the Program Information Collection System (PICS). He also assists principal investigators with creating project plans, reports on their progress and helps DOE headquarters staff with monitoring programmatic R&D goals.
For David, the best part of his job is getting to work with an incredible range of brilliant people from over a hundred different universities and national laboratories. He also gets to see a broad spectrum of interesting research and development projects across DOE. David also enjoys the tight-knit team he has been a part of at AST. "The PICS support team works closely together, and I know everyone on the team has my back. When my son went through treatment for liver cancer last year, everyone on the team helped me out and made sure my clients were never left without support," said David.
David resides north of Tampa, Florida with his wife and two kids (Abigail, 4, and Michael, 2). They are all New York Yankees fans. When he is not working or parenting, he likes to run for long periods of time (for no particular reason). He also enjoys military history, fantasy novels, visiting craft breweries and listening to heavy metal.
David is also an Army Reserve Logistics Officer. He has been in the Army for 19 years, deployed to Iraq and Afghanistan, and currently serves as the Inter-Theater Movement Team Chief for the 387th Theater Movement Control Element in Tampa, Florida. He augments sustainment headquarters with additional transportation expertise to support large-scale deployment and distribution operations.
Thank you, David, for your service in the U.S. Army and for all you do at AST!