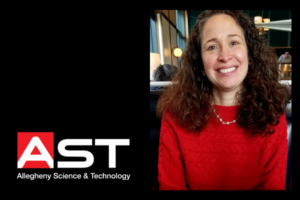 Julie works onsite for our DOE customer in Washington, DC and has been with AST for four years.
Julie works in the Vehicles Technologies Office with the Battery and Electrification research group. She has supported several efforts for the Office including their international collaborations on electric vehicle deployment, various USDRIVE teams, cross-program initiatives with Office of Electricity and the Grid Modernization and interagency efforts on battery development and cybersecurity. Her previous experience in the grid power industry provides the client with a different perspective on electric vehicle deployments.
For Julie, the coolest thing about her work are the continuous opportunities to engage with different partners and stakeholders around electric vehicle community. Each day and project are unique. She's had the opportunity to visit five
national laboratories and six countries in the name of serving the client. What Julie likes best about AST is flexibility of the organization and the feel of a close-knit family. "I feel like everyone from my task lead to my manager to the support staff genuinely cares that I'm enjoying my work and have balance in my life," she said.
In her personal time, she enjoys kickboxing and staying social. On Fridays she attends pre-school happy hour to get together with other families for pizza while the kids ride bikes and play.
Thank you for all your hard work Julie!