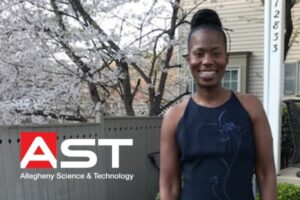 LaWanda works onsite for our DEA customer in Merrifield, VA and has been with AST just over one year.
LaWanda is responsible for assisting the Contract Program Manager with the day-to-day operations of the DOMEX Program which includes invoice reconciliation, management and assignment of cases submitted to DOMEX, preparation of routine case reports for government management, and is the liaison between the program manager and field teams. She also maintains several databases that house case statistics and program specific documents; i.e. customer feedback surveys, travel authorization forms, program budget reports, etc.
For LaWanda, the coolest thing about her job are the opportunities when she gets to travel to exciting places in assisting DEA case agents with processing and analyzing paper case evidence. To date, her favorite destination has been Las Vegas where her project was exciting and the scenery was amazing!
What LaWanda likes best about AST is the ability to reach out to her peers, managers, as well as the company CEO to get answers or feedback to her questions and concerns. "My time here has been nothing short of warm and inviting. I enjoy being treated like a valued employee," she said.
In her personal time, she enjoys both indoor and outdoor cycling. Her real passion is indoor cycling where she is a cycling instructor.
Thank you for all your hard work LaWanda!