Over the last year, AST's Julie Francis, Program Manager and the Office of Energy Efficiency and Renewable Energy's Vehicle Technologies Office, partnered with the Office of Electricity's Advanced Grid Research and Development Division. This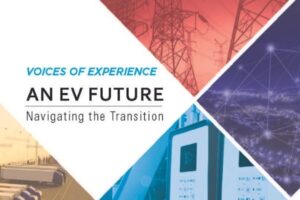 partnership organized and hosted a series of 33 calls with stakeholders that discussed the build-out of the EV charging infrastructure and its integration with the electric grid from different stakeholder perspectives.
The EV Future: Navigating the Transition Report was developed to show participants' ideas, insights, and various approaches during the conversation topic calls. Discussions covered residential charging, long-haul transportation, public transit, infrastructure deployment, regulatory policy, and new market entrants.
The ultimate goal for this report is to provide valuable resources to help bridge perspectives, illuminate challenges, and provide inspiration through the numerous examples from participants. You can download the report at www.EVplusGridWorkshop.com
This is just another great example of how #TeamAST works to
#EMPOWER
its customers and assist in fulfilling the Vehicle Technologies Office (VTO), which supports high impact projects that can significantly advance its mission to develop more energy efficient and environmentally friendly highway transportation technologies that enable America to use less petroleum.
Great job, Julie and team! Keep up the awesome work!